Why is Aluminium known as the 'Metal of the Future'?
Mr. Rahul Sharma: Aluminium is a strategic metal, with critical applications in core industries such as aerospace, space exploration, national defence, automotive, building and construction, electrical distribution, healthcare, packaging and many more. With inherent properties like high strength-to-weight ratio, superb corrosion resistance, exceptional design flexibility and infinite recyclability, and the fact that bauxite (aluminium ore) mining is sustainable and eco-friendly, green metal aluminium is indispensable as the 'Metal of the Future'. As the foreseeable future is increasingly turning out to be a story of energy efficient, durable, low maintenance, environment friendly and sustainable structures and mechanisms, aluminium fits perfectly into the 'performance with sustainability' equation.
Tell us about Vedanta's Aluminium operations – value chain, products, USPs?
Mr. Rahul Sharma: Vedanta Aluminium is India's largest producer of aluminium and value-added products, producing ~1.96 million tonnes per annum (in FY21). Vedanta integrates best-in-class engineering technologies, intelligent automation, smart solutions, environmental safeguards, and sustainability-focused operating procedures to create value for our customers. Our value-chain includes:
Alumina Refinery, Lanjigarh (Odisha): Vedanta operates a 2 MTPA (million tonnes per annum) capacity alumina refinery in Lanjigarh (Kalahandi district, Odisha), India and an associated 90 MW captive power plant. The refinery feeds Vedanta's aluminium smelters at Jharsuguda and BALCO. The refinery is widely hailed as having transformed one of the most impoverished regions of the country to bring it into the socio-economic mainstream of the state of Odisha.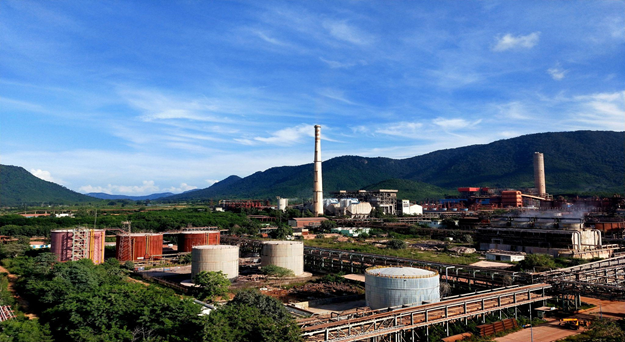 Aluminium Smelter, Jharsuguda (Odisha): Vedanta operates the world's largest single-location aluminium plant ex-China at Jharsuguda, Odisha. The plant has 1.6 MTPA aluminium smelting capacity and associated 3615 MW thermal power generation facility. The only Indian smelter in the global '1 Million Tonne' production and export club, Vedanta Jharsuguda is a leader in value-added aluminium products that find critical applications across core industries.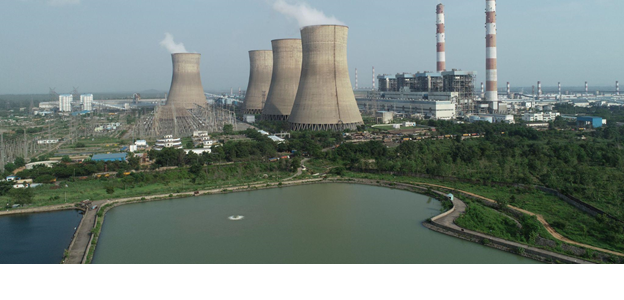 Bharat Aluminium Company (BALCO), Korba (Chhattisgarh): Vedanta acquired majority stake in BALCO from the Government of India, adding to the manufacturing firepower of the company. Post Vedanta's takeover of a 51% stake, BALCO has clocked unprecedented quantum growth, from 100 kilo tonnes per annum (KTPA) in FY01 to 575 KTPA inn FY20. Acclaimed as one of India's greatest disinvestment and privatization success stories, this turnaround was scripted by unlocking significant operational efficiencies and deployment of cutting-edge technologies.
What products does Vedanta Aluminium manufacture? Which industries do they cater to?
Mr. Rahul Sharma: Vedanta Aluminium offers the largest product portfolio in aluminium, which includes standard and customizable offerings in Billets, Wire Rods, Alloy Ingots (including Primary Foundry Alloy, Cylinder Head Alloy, etc.), Aluminium-Silicon T-Ingots, Sow Ingots, Flip Coils, Slabs, Rolled Products, Primary Ingots, as well as liquid metal. All of our products are leaders in their respective segments. For instance, Vedanta is the largest producer of wire rods in the world, India's largest producer and exporter of billets to developed markets like the US, Europe, and South Asia.
Our products find critical application in a wide range of end-use and downstream industries such as Automotive, Electrical, Building & Construction, Infrastructure, Hot & Cold Rolling, Extrusion, Packaging, Household Appliances, Steel, and re-melting.
Vedanta aligns itself to meet the growing needs of diverse applications across current and emerging industry sectors. We cater to our customers' requirements through a hawk-eyed focus on R&D, innovation, and quality excellence. For each of our products, we have carefully selected the best engineering solutions from globally hailed technology providers. Cast at our state-of-the-art smelters, our products meet the most stringent quality standards.
How is Vedanta pioneering aluminium value-additions in the country?
Mr. Rahul Sharma: The demand for aluminium and other minerals/metals is directly linked with the economic activity in the country. Value-addition and innovation will play a key role in modernizing the landscape of domestic manufacturing, as India charges forward towards establishing its dominance as the global manufacturing hotspot.
We not only offer our customers the highest quality of products, but also technical support and expertise, supply chain reliability as well as innovations and customizations perfectly tailored to their needs. Case in point, our highly advanced R&D capability has allowed us to produce sophisticated alloys such as Primary Foundry Alloys and AlSi3 T-Ingot for the very first time in India. These alloys were being entirely imported into India until Vedanta produced them domestically, curbing unnecessary import dependency of Indian industries and boosting the country's self-reliance. We continue to work with our customers to develop new products and new applications for those products, catering to a wide range of industries like automotive, building & construction, electrification, and many more.
Hawk-eyed quality assessment of raw material and finished products have made us one of the most preferred suppliers of aluminium to developed markets. At the same time, we are also evolving our Customer Relation Management (CRM) solutions, making them more advanced and intuitive to ensure complete customer fulfilment.
Future outlook of Vedanta and how it plans to stay ahead in competition
Mr. Rahul Sharma: As India charges ahead to become a global manufacturing hotspot, value-addition and innovation are expected to play a key role in modernizing the landscape of manufacturing. To capitalize on the same, Vedanta Aluminium plans to fully utilize its existing capacity of 2.2 MTPA, add new product lines and additional smelting capacity of another 1 million tonnes over the next 3 to 4 years in collaboration with globally reputed business partners.
To build resilient and future-ready enterprises, Vedanta is leveraging innovation and digitization across its aluminium operations. For example, our Aluminium Smelter at Jharsuguda is India's first, and the world's third smelter to deploy Digital Smelter Solution, which uses digital twin technology, predictive and prescriptive analytics to enhance energy efficiency, reduce raw material consumption and arrest wastage of material through remote advisory system.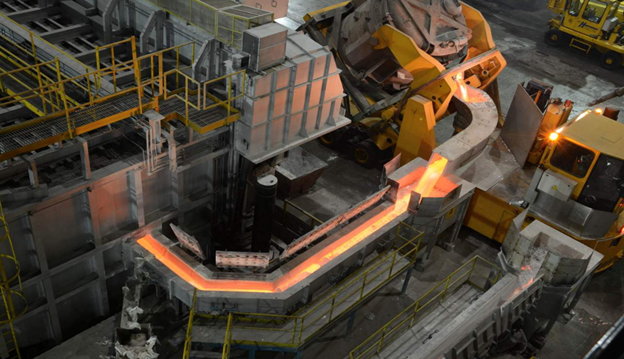 With an eye on developments in the global markets, Vedanta Aluminium has brought together R&D, Technical, Operations and Marketing expertise in a Centre of Excellence to invent the next big thing in aluminium. We continue to be focused on expanding our value-added aluminium products and alloys as well as providing the best customer fulfillment experience, as our key growth strategy.
Mr. Rahul Sharma:
Mr. Rahul Sharma is the CEO – Aluminium Business, Vedanta Ltd, and has a rich experience of over 25 years having held various leadership positions at Vedanta Limited and Sterlite Technologies Ltd. He has played a significant role in driving various policies and creating a strategic framework for various government reforms for development of exploration, mining, and non-ferrous metal sector in the country in the most sustainable manner.