Area of Operations : NavAlt operates in the Marine Transportation space and Fishing sector.
Products manufactured : Product line-up includes solar electric boats/ferries, Hybrid boats, Compact energy boxes (power banks), Propulsion packages for boats.
Two French firms, Alt.En and EVE Systems are investing in India to make economic solar powered ferries. NavAlt aims to offer the benefits of solar ferries in India at one third the price of similar ferries in Europe.
With the combined experience of Navgathi and Alt.En, NavAlt is the only entity in world with experience of building over seventeen large solar ferries from 30 to 150 passenger capacity.

NavAlt is formed in line with the Make in India campaign. The story of NavAlt never completes without ADITYA.
ADITYA, the first solar ferry and largest solar boat of India was inaugurated on 12th January 2017 by Shri Pinarayi Vijayan, Chief Minister of Kerala and Shri Piyush Goyal, Minister of New & Renewable Energy in presence of Kerala State Transport Minister Shri A.K Saseendran. The Vessel is in operation since 13th January 2017.
It has a seating capacity of 75 passengers and on a bright sunny day can cruise for more than 6 hours without the need for external charge. The ferry is manufactured for Kerala State Water Transportation Department. It is built under IRS (Indian Register of Shipping) class with highest safety standards and reliability.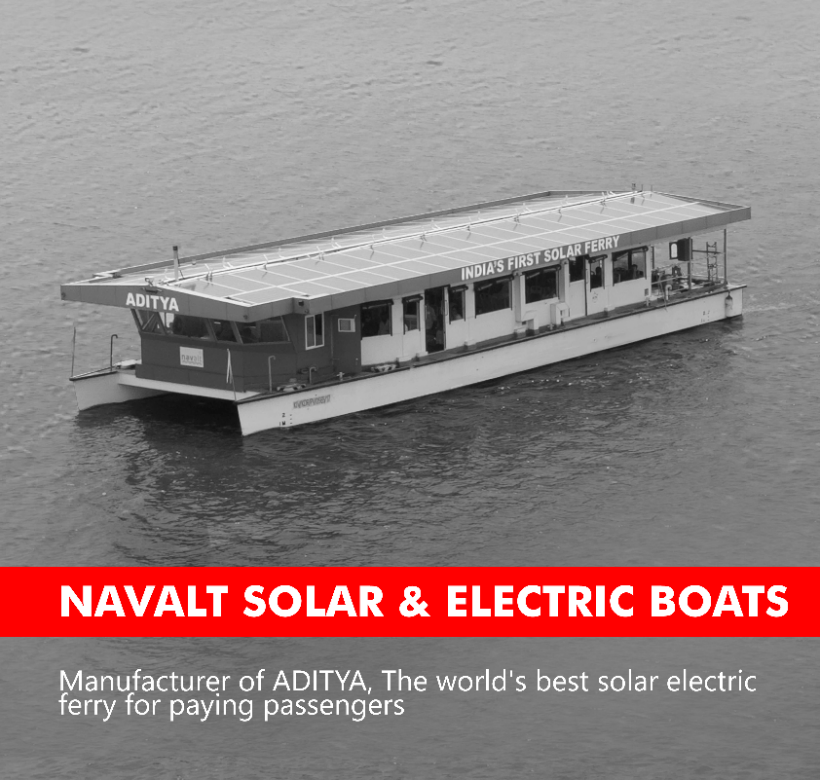 Key Differentiators:
» OPEX at 1/60th comparing to the conventional diesel ferry
» Breakeven of the first ferry in 3 years
» No Air, Water & Noise pollution. Offers a comfortable ride and working environment with less vibration and no smell of diesel
» Light, efficient & optimized catamaran hull offers higher stability and better performance
» Reliable marine-grade electric motors with classification society approval
» Superior safety standards with the remote monitoring system, Dashboard monitoring, and Warning systems
» LFP Batteries with classification society approval
» Manufacturer of India's First commercial solar electric ferry in the country that completes 4 years of successful operation attaining the committed promises.
» The first commercial ferry in the world to get more than 70% of its energy requirements fulfilled from solar.


End use of products
Building a sustainable green revolution in inland water transportation is being the prime objective of NavAlt, the solar electric ferries will be the future of water transportation crafts. Replacing the conventional diesel ferries from the water ways and introducing solar electric ferries is rather a process happening in this period of time in India, from Kerala spreading to all the states which possess the inland waterways.
Founder's Message:
"ADVENT OF INNOVATION IN TRANSPORTATION ON WATER IS NOT A THINGOFFUTURE, ITS HAPPENING NOW. WE BELIEVE IN DEVELOPING AND ADOPTINGTHE RIGHT TECHNOLOGIES IN RIGHT TIME IS THE CAUSE OF OUR SUCCESS" - SANDITH THANDASHERRY
Sandith Thandasherry, a highly experienced naval architect who is predominantly dedicated to transform inland water transportation to more environmentally friendly.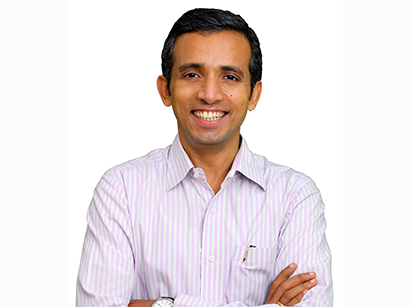 » Gustave Trouvé Awards for Excellence in Electric Boats and Boating 2020
» Efficient Solutions by Solar Impulse Foundation 2019
» Winner in National Contest on Social Innovation by MEA.
» FICCI R&D Award 2017
» Hello Tomorrow Global Challenge, France
» Winner of Silicon Valley Challenge at AFI annual forum 2017
» "Best start-up award" for social impact at Villgro Unconventional, Kochi
» A.P.J Abdul Kalam Award for Best start up in transport sector 2016
» "Most promising start up" 2016 award at Headstart, Kochi
» Award for Social Innovation 2017, Ministry of External Affairs