June 2022: At the Citrix & Anunta Presents CIO Leadership Think Turf organized in partnership with Pro MFG Media, top CIOs came together in Mumbai to discuss how dynamics of work and workplaces are changing in the new normal. The esteemed industry speakers who participated in this CIO Leadership Think Turf included: Avinash Velhal, Group CIO APAC, India, ME, Africa & South America, Atos International, Mandar Kulkarni, CISO, Chemicals Division, Grasim Industries Ltd, PS Reddy, Global CTO, Startek, Atanu Pramanic, Joint President & CIO, Hindalco, Hitesh Mulani, VP & Group CISO, Mahindra & Mahindra, Dinesh Shrimali, Head - Governance & Risk Compliance, UPL, Mohan Shetty, Joint VP & Head IT Infra & Operations, Aditya Birla Sun Life Insurance, Kishan Kendre, Global Head – Information Security, Sun Pharma, Rajesh Panchal, Head Information Technology, Inox Air, Ajit Aloz, Head of Cloud Practice and Sales – India, Anunta, Thejo Murthy Thota, Head of Systems Engineering for Enterprise, Citrix, Dixit Roy Mahidhara, Senior Director & Head, Enterprise business, Citrix. The session was moderated by Burgess Cooper, Cybersecurity Partner & Deputy Leader, EY India.
In the new normal, workloads are transitioning to the cloud. Today, customer engagement is happening from anywhere, on any device, and through any resource. Under these challenging circumstances, the priority of senior IT leaders is to defend their cloud workloads while providing wonderful personal experiences. CIOs will have to modify their thinking when it comes to choosing the best cloud strategy. Every business has its own set of requirements, and IT decision-makers will need to consider the following factors in order to find the optimal cloud solution:
Key Discussion Points
⮚ Securing remote access with zero trust, how to minimize your attack surface.
⮚ Reducing the risk with increased visibility into the assets you are protecting.
⮚ Preserving user experience and adapting to the distributed nature of users and data.
⮚ What are the new expectations on IT in supporting enterprise remote work strategies e.g seamless, secure access to applications, anywhere users work?
⮚ Organizations gearing up to provide an enhanced experience to their stakeholder ecosystem across employees, customers, suppliers, and partners.
⮚ Hybrid work demands the hyper-convergence of cybersecurity and cloud networking for businesses to stay relevant and become future-proof.
⮚ How can you deliver these new-found efficiencies within your corporate enterprise application and IT service portfolios? Convergence without Compromise.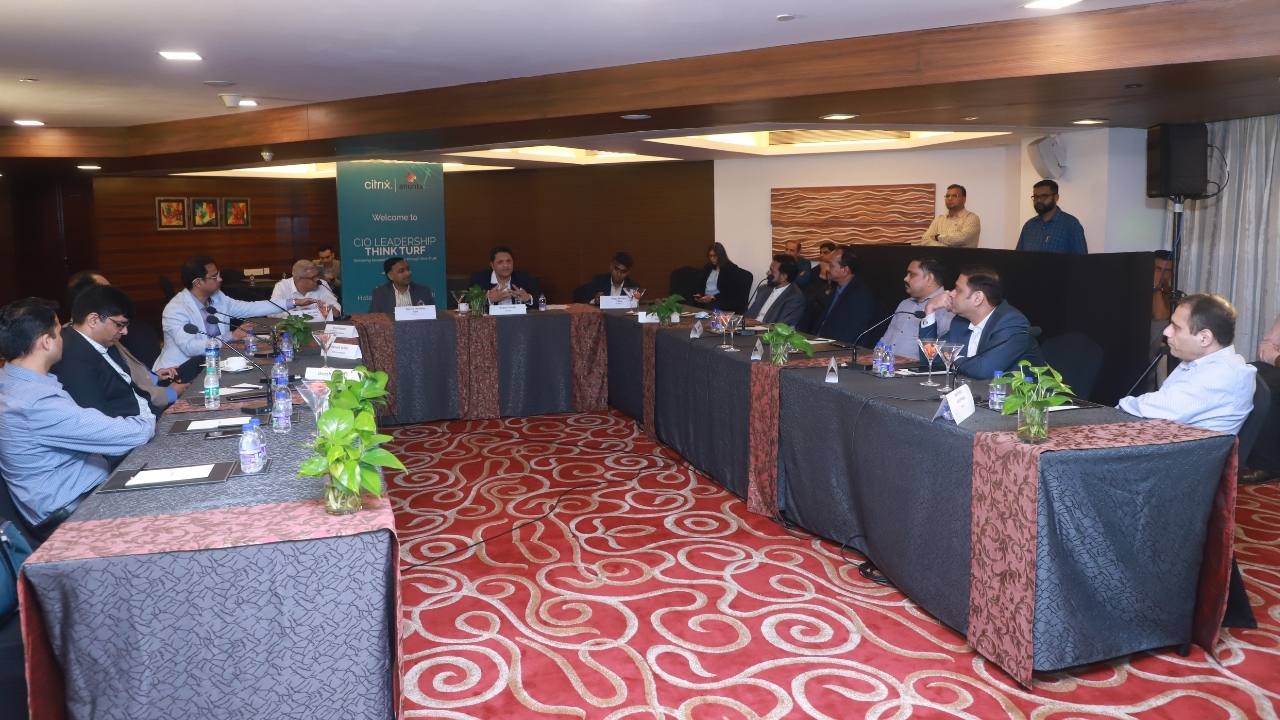 Setting the Tone
The session was set rolling with the excellent opening remarks by the moderator Mr. Cooper who kept the discussion free-flowing while ensuring that the experts shared their valuable insights. While sharing his views on the future of work, Mr. Velhal of Atos International highlighted how the pandemic had enabled the industry's progress. He said: "The pandemic, despite the great adversity, has brought out excellent learnings such as collaboration and uniform user experience, which are the key to success. Today, the focus is on agility, adaptability and sustainability."
Speaking from the automotive industry's perspective, Mr. Mulani of Mahindra & Mahindra drew attention to the new challenges that the industry is facing in the changed scenario. "The challenge for automotive manufacturers is that cars are now 'moving computers'. So it is important to ensure that zero trust is added with zero failures for OT devices," he said.
Mr. Reddy of Startek added that 'Zero Trust framework means without compromising privacy'. "How can we secure the 'Bring your own device' (BYOD)? How can we containerize the device? We need to trust the device but also verify it every minute."
Commenting in the context of user engagement through multiple devices, Mr. Kulkarni of Grasim Industries spoke about the importance of uniformity. He said: "Similar and consistent experience from all devices is a must."
Being on the Cloud
The pandemic has played a key role in expediting the digital transformation of many organizations and this has also included the shift to the cloud. In this context, Mr. Panchal of Inox Air shared an interesting case study. During the pandemic period, Inox supplied oxygen to the country from their 52 plants located across the nation. "Being on the cloud helped us in not only mapping but also in providing visibility of up to 50 meters to each of our 560 PESO (Petroleum and Explosives Safety Organization) - certified vehicles transporting oxygen." Mr. Shetty of Aditya Birla Sun Life Insurance shared that his organization has already moved 32 percent of its Apps to cloud and that the balance would be completed in a years' time. "The plan is to have AIOps on top to help improve IT efficiency and system performance," he added.
While the pandemic has certainly accelerated the move to the cloud, certain organizations had already made the transition much before. This is exactly what Mr. Pramanic of Hindalco remarked. He said: "We were on the cloud before the pandemic and the pandemic did not change our five-year strategy."
Infrastructure is the Key
The shift to the cloud has direct relevance to having the right and robust infrastructure. That is why Mr. Shrimali of UPL stated that 'infrastructure as code is the current focus of his organization as an approach to managing IT infrastructure in the age of cloud, for continuous delivery'. In fact, Mr. Kendre of Sun Pharma emphasized that 'the way forward is infrastructure modernization'. He said: "Taking legacy applications to Cloud – both internal and customer-facing – is now a requirement for success."
Making it Possible
The tech industry is absolutely in sync with the user industry's transitional requirement is stepping up its efforts to enable the transformation in a positive manner. "Irrespective of the industry and the user profiles, any and every application on a regular desktop or a high-end laptop can be replicated into a virtual desktop environment powered by DaaS (desktop as a service)," said Mr. Aloz of Anunta.
"Our solutions are truly one cloud platform to empower secure hybrid work irrespective of the user personas," added Mr. Thota of Citrix.