February 2023: India's automation sector has progressed from basic operational mechanization to sophisticated automation, says Mahesh Wagle, Co-Founder & Director, Cybernetik, in this insightful and informative interaction with Niranjan Mudholkar, Editorial Director, Pro MFG Media
What has been Cybernetik's trajectory so far?
We founded Cybernetik in 1989 to design and produce powder processing equipment after identifying a need for process verticals in the country, particularly in the chemical, pharmaceutical, and agricultural sectors. As a response, the company started producing equipment for these sectors, particularly the pharmaceutical and chemical sectors given their stringent compliance requirements that call for dust-free operations. The process group was hence the first vertical to be established. Around 2007, the robotics manufacturing facility was established.
Presently, our USP is the fact that we are a provider of integrated solutions across various industries. Cybernetik is a one-stop shop for all automation needs, with a mission to provide excellence through technology, vision, and practical competence. In order to design, produce, and implement end-to-end turnkey automation systems for the food, chemical, pharmaceutical, and other production industries, the company operates through three verticals: Automation, Process, and Extraction through a combination of innovation and experience.
We possess the ability to cross-pollinate a wide range of ideas and concepts to create unconventional solutions for technological issues that aren't addressed by standard machinery owing to our presence in a broad range of industries, from wind energy to pharmaceutical packaging.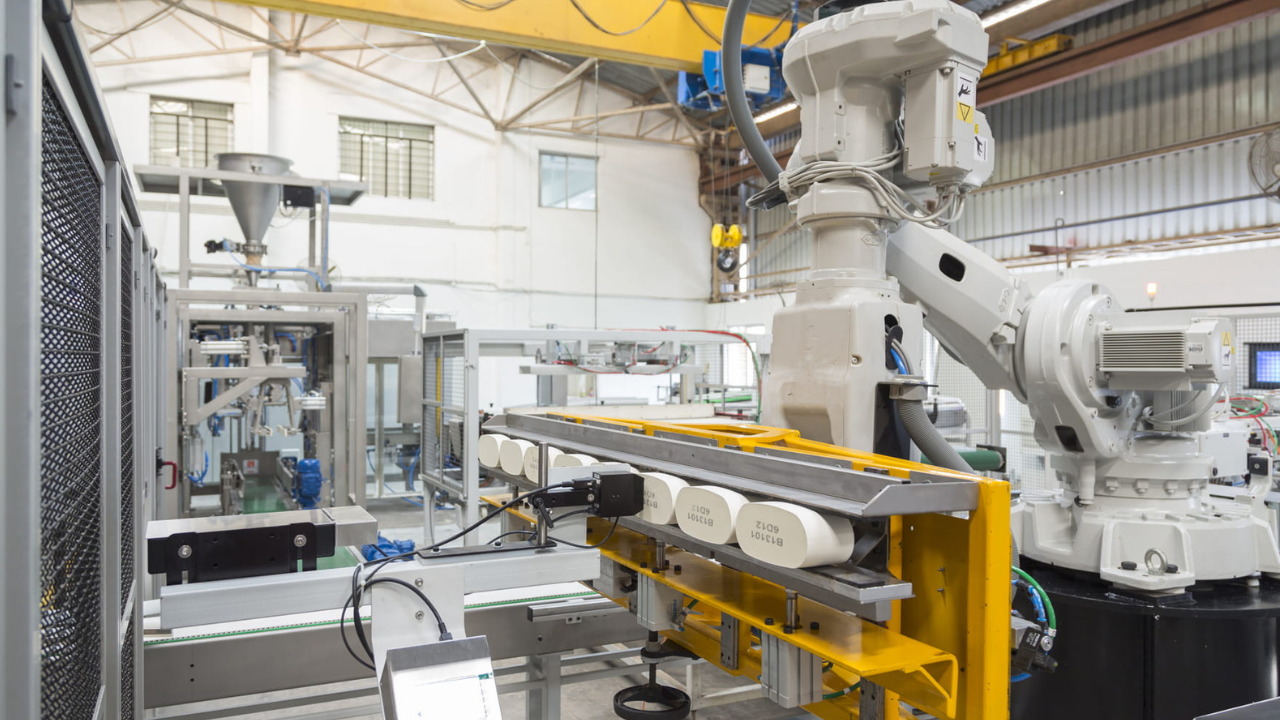 How have you seen industrial automation evolve over the years?
India's automation sector has progressed from basic operational mechanization to sophisticated automation. For smart manufacturing that provides actionable data insights for continuous development, the latter employs technologies including artificial intelligence (AI), machine learning (ML), data track-trace, cyber-physical systems, the internet of things (IoT), poka-yoke, and digital twins. The new technical methods for creating, managing, and controlling the entire logistics chain, also known as smart industrial automation, are centred on the Industrial Internet of Things (IIoT) and Industrial 4.0. With machinery and technologies being connected via the internet, they are dictating the trends in the industrial sector.
According to a report by Mordor Intelligence, the Indian industrial automation market was estimated to be worth US$ 10.72 billion in 2021, and it is anticipated to grow to US$ 23.09 billion by 2027, at a CAGR of 14.26 percent over the forecast period, which is 2023 to 2028.
In June 2022, Cybernetik acquired an 87.5 percent majority stake in Buffalo Extraction Systems. How are you leveraging that acquisition?
Through the acquisition of Buffalo Extraction Systems, we have been able to strategically expand our business into new areas such as pre-processing, post-processing, packaging, and industries such as cosmetics, by utilizing their established client base in Africa, the United States, and South-East Asia, in conjunction with our own manufacturing expertise.
Given that India has a large number of MSMEs, how can robotics and process automation help in operational efficiencies?
Given that quality and automation go hand in hand, the increased requirement for automation in production is a contributing reason to the rising demand for quality products. Due to the increased risk manual processes pose to the workforce, businesses increasingly choose automated processes that can guarantee a safe and error-free workflow.
The way MSME workers collaborate and communicate may alter as a result of AI and ML-enabled technologies. They can facilitate and improve teamwork and communication. Inventory management and vendor management can be optimized. Implementing automation in MSMEs and real-time capacity visibility made possible by the Internet of Things will help in the JIT (just-in-time) technique for obtaining raw materials, consequently improving the bottom line.
Automation is a disruptive technology that accepts inputs, processes them through a series of preset commands, and outputs the result. Automated processes are very scalable and effective since they include repeated inputs and outputs. MSMEs that are integrated with automation will make sure that the company's time and resources are employed for relationship-building, networking, and the development of fresh ideas.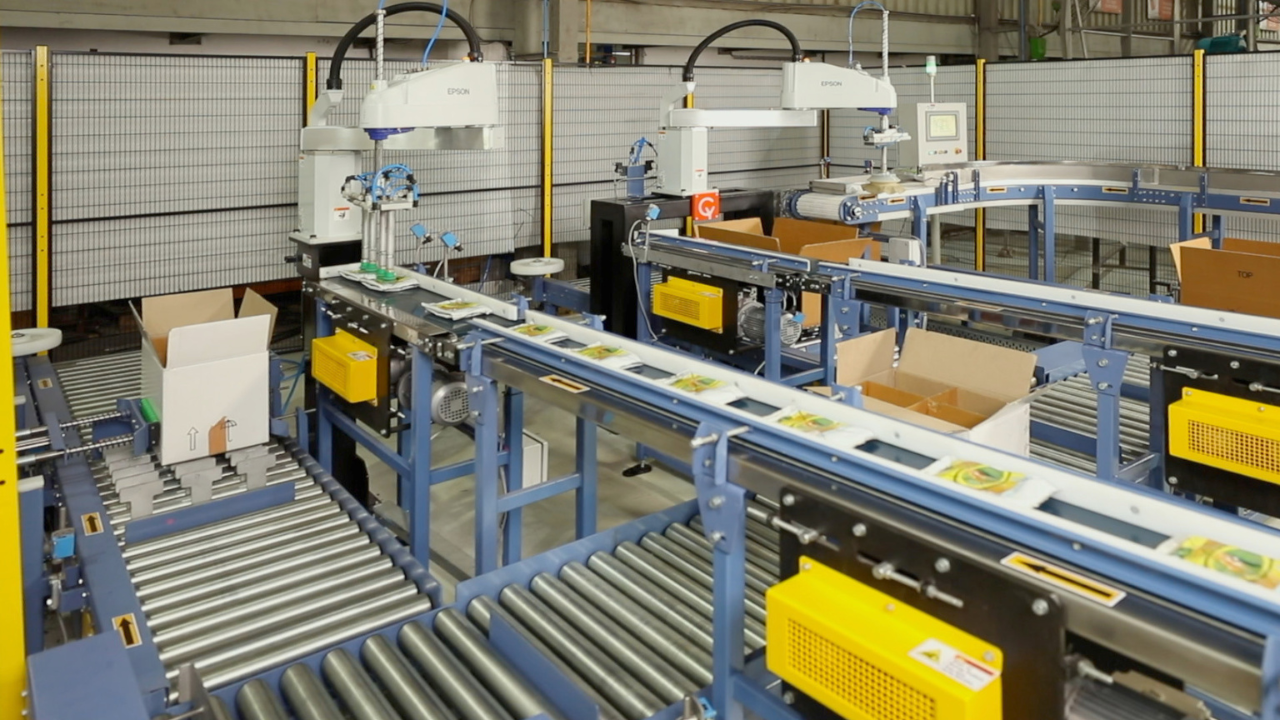 In August 2022, Cybernetik announced that it is setting up a new manufacturing plant in Vile Bhagad MIDC, near the Goa-Mumbai highway. What's the progress on that front?
The 5th manufacturing plant in Vile Bhagad MIDC, is 80,000 sq. m. large, spans across 20 acres, and employs 120 people. Given its proximity to the airport and port, we anticipate a 15-fold increase in production capacity and the ability to serve a number of worldwide export markets.
Recently we conducted a tree-plantation drive at the site. As the construction is moving forward, we are in the process of hiring the right talent at the factory.
In September 2022, Cybernetik launched a Global Partnership Program to collaborate with organizations across geographies on projects involving robotics and process automation. How is that Program shaping up?
We are pleased to announce that we have established partnerships in North America, Southeast Asia, and Australia, and are currently in active discussions with potential partners in South America. Through these efforts, we are expanding our global reach and introducing our technology to new markets. Our partners have recognized the quality and advanced nature of our technology, which is in line with global standards. We have received inquiries from companies in India who are interested in partnering with us to leverage our technology and expand their product offerings to their clients. This partnership program is also designed to support our partners in growing their businesses and expanding their offering.
----------------------------------------------------------------------------------
About Mahesh Wagle: Mahesh Wagle is the Co-Founder & Director of Cybernetik – an industrial automation company that has been undertaking the designing, building, and end-to-end installation of turnkey automation systems for the Food, Agro, Pharmaceutical, and Chemical industries for over three decades. His passion for engineering and vision for the future of automation systems enabled him to co-found Cybernetik Technologies in 1989, a period when the automation market in India was still at a fledgling stage. As a technical specialist, he was among the major minds behind the development of several path breaking processes and innovations.
With Mr. Wagle being one of the major driving forces behind Cybernetik's quest for innovation, the organization continues to broaden globally, with three international offices in Vietnam (for Southeast Asia), Dubai (for Middle East and Africa) and the United States (for North America). It has four factory units and 2 design offices in India, with over 380 employees.
Prior to founding Cybernetik, Mr. Wagle held leadership roles in Keller Technology Corporation, Tonawanda, NY and Buffalo Design Research Pvt. Ltd., Pune. He is an alumnus of the prestigious Indian Institute of Technology (IIT)-Madras, and the University of Buffalo in New York.