Location : India, Australia, Germany


Company Details : A deep-tech-led manufacturing company, Truventor.ai is here to redefine manufacturing. We make it easy for manufacturers to get instant quotes and quality parts ensuring timely delivery. Truventor.ai also acts as a single window across different manufacturers and categories. Here are a few challenges Trueventor.ai aims to solve:

Challenges Faced by Supplier:

» Acquiring New Customers
» Availability of Finance
» Capacity Utilization
» Process Efficiency
» Capability Enhancement
Challenges Faced by Buyers:

» Managing Fluctuating Demand & Supply
» Transparency & Security of Data
» Delivery Time & Cost

The Solution:

With our on-demand-manufacturing platform that provides on-demand, time-flexible and Capex-free cloud machines for manufacturing, we are aiming to solve these challenges. Truventor promises a seamless sales and purchase experience through a single integrated platform. Manufacturers will not only be able to sell their production capacities but also avail manufacturing solutions online. From the procurement of parts, design feedback, and raw material inputs to critical post-sales services, we provide all the services under one roof.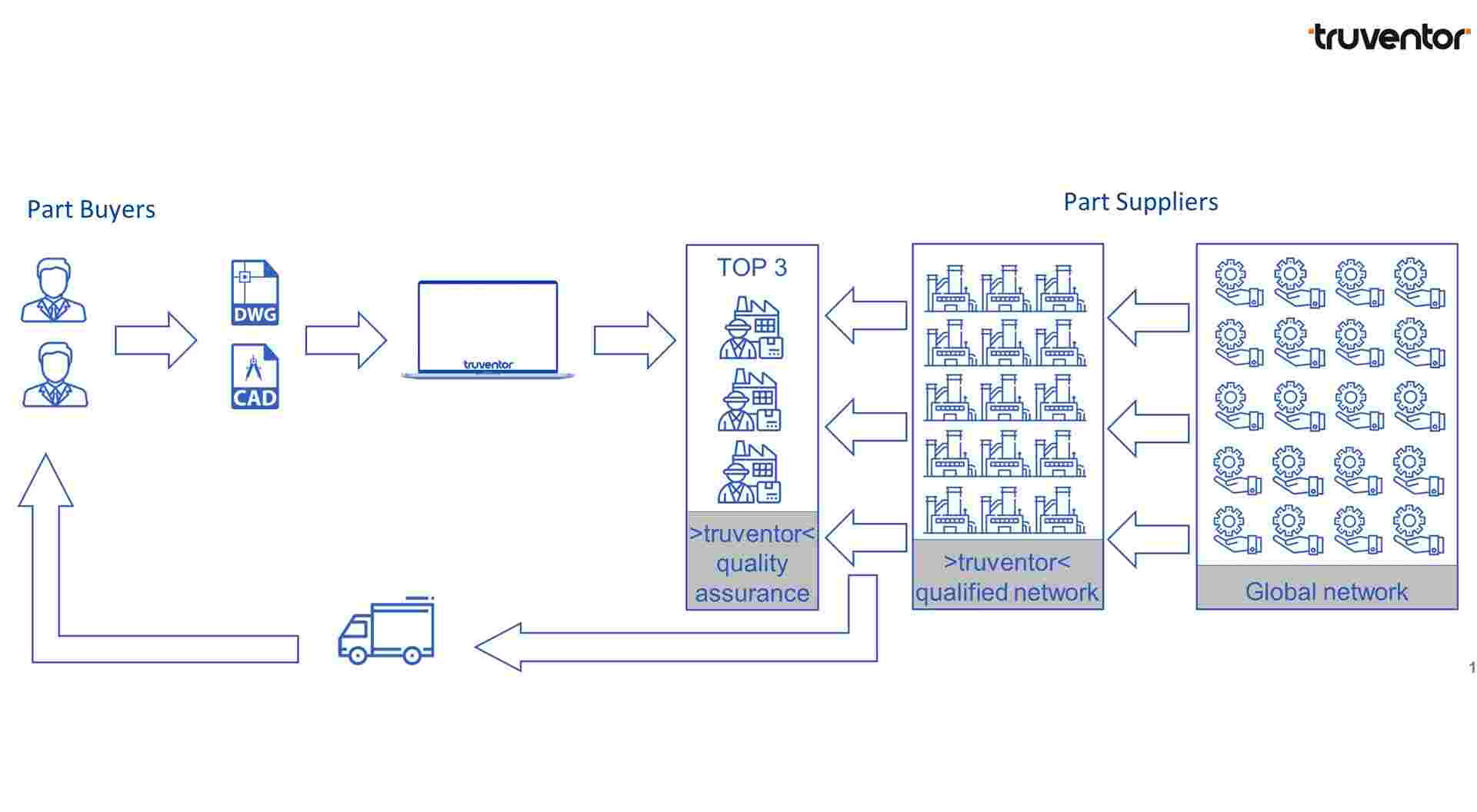 Facility/Services at a glance: Sheet Metal fabrication, CNC Machining, 3D Printing, vacuum casting, injection moulding and forging.

Sectors Serviced: Agriculture Equipment, Construction Equipment, Automotive, General Engineering, Education, Die Mould, among others.