Often even when the concepts are simple, it needs perfect implementation to achieve a successful method in any organization. It is commonly noticed that the majority of lean transformations fails due to lack of accurate implementation of the method.
Manufacturers should identify the moment to adopt and implement the lean methodology as it is one of the crucial aspects of the process. Also, a realistic approach is highly important as the process needs dedication from top management which sometimes become challenging. Thus, proceeding with a realistic approach helps in avoiding any failure in the future.
The unwavering top management support plays a significant role in the successful implementation of lean methodology in the system. The top management should inspire and lead with an example. It is often said that half of the battle is won when one understands the challenges and the urge to improve helps in achieving desired goals.
The focus on the below mentioned steps of Plan-Do-Check-Act (PDCA) cycle for implementation of lean methodology in the manufacturing sector will surely help any organization to overcome their challenges and find success.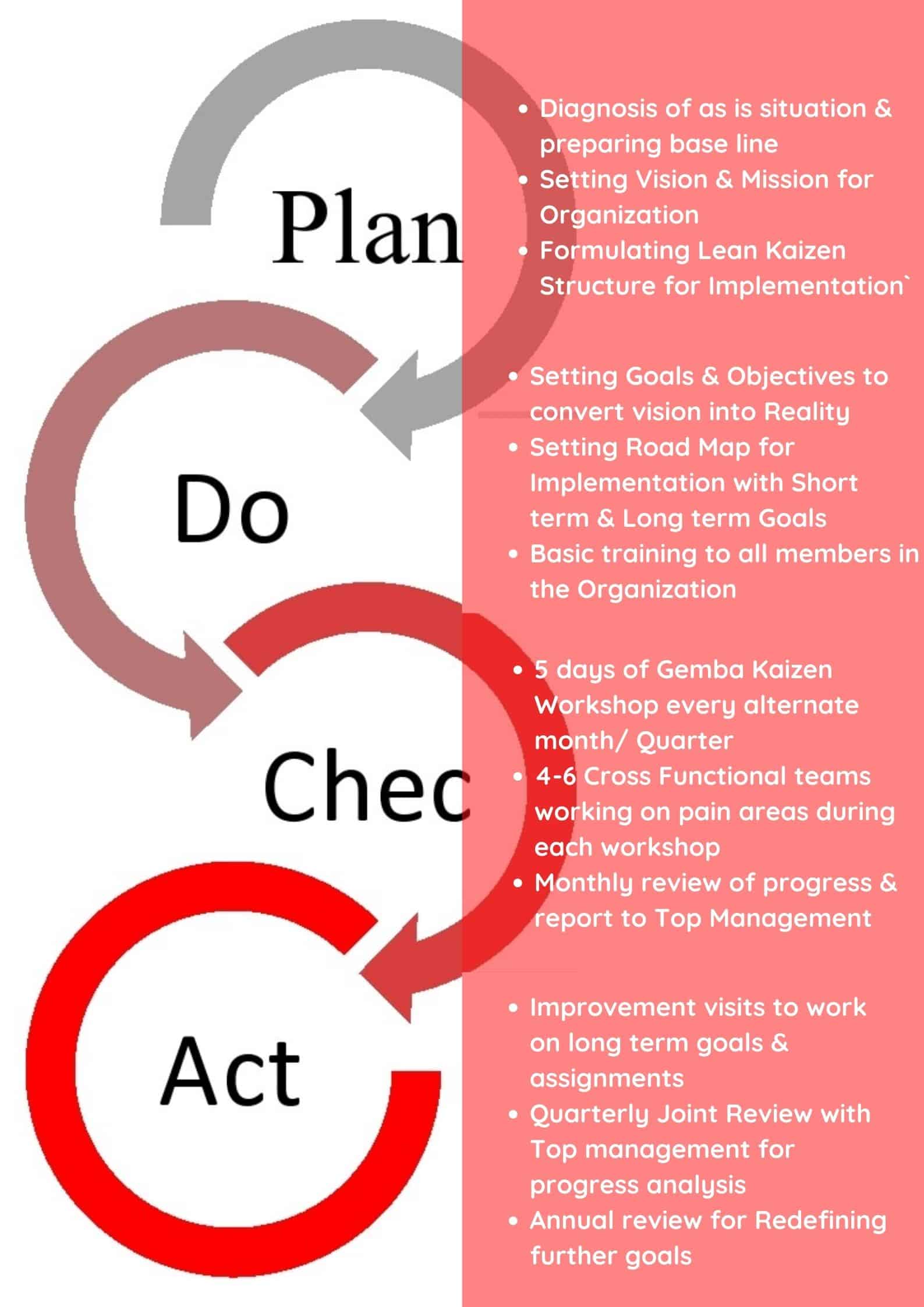 Apart from this, the key ingredient for successful transformation is the discipline which I would say is the champion of the process, the willingness to embrace change and leading by example.
The other parameter for companies to ensure the successful implementation of the process is to consider a bottom - to - up approach rather than top – to - down as it helps in bringing the vision to reality. In a competitive world, it is essential to be focused and determined as opposed to many who in the real business world aren't sure about their vision, they are distracted which causes more than ever to fail. The organization needs to identify issues affecting the bottom level and communication need to be passed from bottom to top management which will resolve issues swiftly.